Property Management in Philadelphia is a core focus of JG Real Estate. We structure our business around offering professional property management in Philadelphia, using innovative and forward thinking techniques. Property owners lead busy lives, and often don't have the time or expertise to effectively manage their property. As experts in Property Management in Philadelphia, we take the stress and hassle out of equation. We keep your property rented, tenants happy, and rent checks flowing every month.
PROPERTY MANAGEMENT IN PHILADELPHIA SERVICES
Full Service accounting: We take accounting very seriously here at JG Real Estate. Owner's receive monthly statements which keep them apprised of inflows and outflows of cash., and even have access to view this statement online through our management software Appfolio.
In house maintenance team: Essential to effective Property Management in Philadelphia is an in-house maintenance team which is ready to go at a moment's notice. For the most part, we don't need to rely on 3rd party vendors and outside contractors, which enables us to respond quickly and be effective in our communication. When we do use 3rd party vendors, they are trusted resources which we have worked with previously. The best part of the maintenance, with regard to property management in Philadelphia, is that we bill at cost. That's right, we don't mark up maintenance needs a single dollar. This means that you get all of our construction expertise, in house labor, and discounted rates for pennies on the dollar.
Expert leasing: Effective Property Management in Philadelphia requires an expert leasing division. We've got you covered – Jared is one of the most well regarded leasing agent's in the Philadelphia Real Estate community. In fact, while he was an agent with Keller Williams Realty, he lead the office in leasing transactions for years.
Rent Collection: Since we're a forward thinking and tech savvy broker, specializing in Property Management in Philadelphia, of course we offer tenants the ability to pay their rent online and owners the option to receive their monthly rent by ACH. We're always looking to improve our processes and systems to enhance the owner and tenant experience.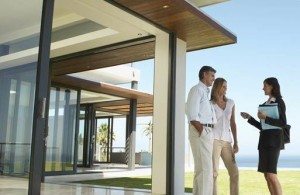 How Property Management in Philadelphia will increase your bottom line
So, you've read the above, and you're pretty impressed. You're pretty sure that JG Real Estate is a leader in the Property Management Philadelphia field, but will property management actually increase your bottom line? Absolutely. Effective property management in Philadelphia is essential to maximizing your profit. We minimize down time between tenants, so that if possible, there is nearly no layover (and thus lost rent) between tenants. When maintenance issues come up, we bill you at cost. Otherwise, you probably would be calling a general contractor who would mark their actual cost up by 25-50%, because after all, they need to make something on the job!
Make sure to check out our marketing services page to get an idea of our innovative techniques.