What's it like to live in Queen Village?
Tucked between Society Hill and South Philly, Queen Village is a neighborhood truly fit for royalty. Tons of amazing restaurants, walking distance from some of the coolest hangouts in the city, and still somehow contained in this serene, quiet little bubble, QVL is the perfect family-friendly 'hood. Below, we give you a small glimpse of what it's like to live in Queen Village.
ARTS & MUSIC
Bickering Birds Mural – You know we can't talk about any part of this city without talking about the street art. This new installment from our buddies at VURT Creative is QVL's newest pride. Located at 5th and Fitzwater, it's definitely worth tweeting about (sorry, couldn't resist.)
Fleisher Art Memorial – This art school and museum was born from the Fleisher Yarn Company, a business dating back to a family of German Jewish immigrants in the late 1800s. Fleisher provides all types of art classes for children and adults, along with community programs and exhibitions. You can also rent out the beautiful Sanctuary for parties, fundraisers, and even weddings.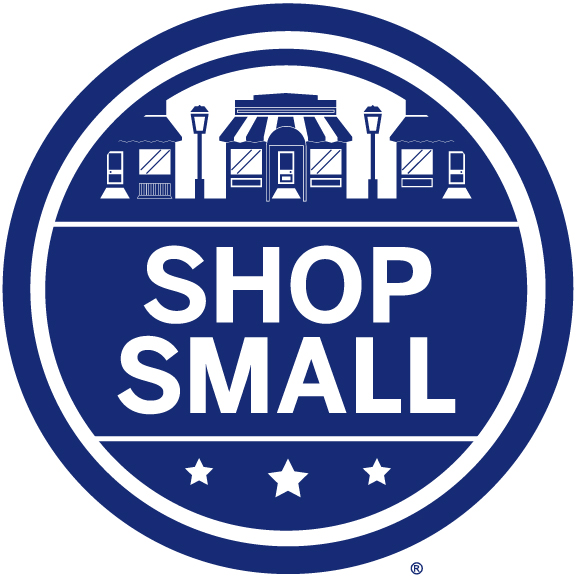 Mister John's Music – This little spot is an awesome place for people of all ages to learn how to play, with a range of classes from interactive early childhood (like, really early childhood) music to BYOB guitar for adults (yes, they are saying you can bring beer to your lesson). Mister John's is the perfect place to learn, play, and make mistakes (and friends)!
Theater of Living Arts – This is easily one of the most popular concert venues in the city. Parked right on South Street, the TLA has hosted thousands of musical artists from a whole plethora of genres. With tons of open space and a second floor just for the 21+ crowd, this cathedral of music inclusivity is jam-packed on a nightly basis.
Philadelphia Magic Gardens – This gorgeous garden full of intricate mosaic art is tucked away in plain sight right on South Street. People are completely immersed in this half-block art installation and get swept up in artist Isaiah Zagar's unique work. Serving as a non-profit museum, PMG hosts tons of diverse public programming year-round and has been serving thousands of visitors for almost a decade.
The Twisted Tail – If you're a fan of jazz, this great spot tucked away off of South Street is perfect for you. It's just a restaurant on the first floor, but head upstairs on any given night and enter a world of bourbon and the blues. This darkly lit juke joint has a super-sexy vibe (and the best beignets in the city.)
PARKS
Bainbridge Green – This newly revived park is working to become Philadelphia's next big public space; "one that supports local businesses, and creates community through thoughtful programming." Through the power of teamwork, this space was brought back to life by its neighbors, and you can see their progress on the website. The Green is definitely making moves — it just hosted its second annual Brunch Fest (see below).
Southwark/Queen Village Community Garden – This gorgeous, blossoming garden has been around for over 40 years. The garden serves as a space for not only gardening, but connecting communities and nurturing biodiversity, as declared in their mission statement.
Mario Lanza Dog Park – The Mario Lanza Park is a super cute patch of green right on, surprise surprise, Queen Street. Hidden under a canopy of trees, this spot makes you forget you're in a city, and gives your pups tons of room to roam.
SCHOOLS (& things to do with the tots outside…)
Meredith (K-8) – The main value of Meredith School is that there is "great joy in discovery and learning." Meredith's mission is to be a place where students are unafraid to ask questions and are provided with the right level of support to help them flourish and grow. Maintaining frequent communication with their students' parents, the teachers at Meredith are dedicated to providing an effective and healthy environment for academic, personal, and social development.
Nebinger (K-8) – The mission of Nebinger Elementary is to prepare, ensure, and empower their students to reach their full potential, both intellectually and socially. The school's three mantras, "I believe in me!" "I know I can do it!" "I won't give up!" keep the kids motivated and eager to learn.
Academy at Palumbo (High School) – The Academy at Palumbo is the neighborhood magnet school. Having only opened in 2006, Palumbo is quite young (just like its students), and has a unique, comprehensive academic curriculum to prepare their students for higher learning and "the real world." Their main goal is to keep up a cultural diversity that helps students learn not only about themselves but about each other as well.
CAPA – The Philadelphia High School for the Creative + Performing Arts, better known as CAPA, is one of our greatest treasures, having produced such artists as the incredibly famous Boyz II Men, Leslie Odom Jr., The Roots' Questlove and Black Thought, and tons more. If your teenager has a knack for the arts, South Philly's CAPA, located on the section of Broad Street now dubbed "Boyz II Men Boulevard," is a great place for them to hone their skills, while maintaining a balance of standard academic subjects.
Weccacoe Playground – Weccacoe is a nice outdoor space for your kids to be kids. With a full playground and basketball court, they can exercise and burn energy while making friends and developing social skills.
FOOD & DRINK
Now the really important stuff: the food. QVL is bursting with flavor from all over the world.
Bistrot La Minette – Looking for the perfect romantic date spot but can't make it all the way to France? Look no further than to your friends at Bistrot La Minette. The brainchild of cuisine-genius Peter Woolsey, this charming spot at 6th and Bainbridge will whisk you away and make you feel like you're an extra in Midnight in Paris. Oui, s'il vous plait!
Hungry Pigeon – This cozy little place on 4th and Fitzwater serves pretty much everything a hungry pigeon eats (read: serves pretty much everything). Breakfast, lunch, dinner, pastries, coffee… you are definitely not going to be limited on options. Hungry Pigeon is ideal for a nice brunch with friends, a relaxed date, or a good way to impress your parents when they come to visit.
Southwark – This fun, modern farm-to-table tavern serves revamped classics, both food and drink. You can tell everything about this place just by looking at the hilarious names of their cocktails (two personal favorites: "Where We're Going We Don't Need Roads" and "Larger Than Life And Twice As Ugly").
Good King Tavern – This super charming little corner spot is the perfect spot to wine-and-dine, with elevated bar food and "French tavern fare." Their chalkboard specials are constantly changing, so you'll never get the same menu twice, and the exciting food paired with the dark Parisian ambiance will keep you coming back.
Famous 4th Street Deli – As the highly decorated meat connoisseur I am, I know my way around a good deli, and Famous 4th Street is a great deli. Their sandwiches actually have the word "overstuffed" in their titles, and that is just one page of their extensive seven-page menu online. This is the kind of place where you'll want to figure out what you want to order before you get there so you're not holding up the line for half an hour trying to make a decision. My personal recommendation is… everything.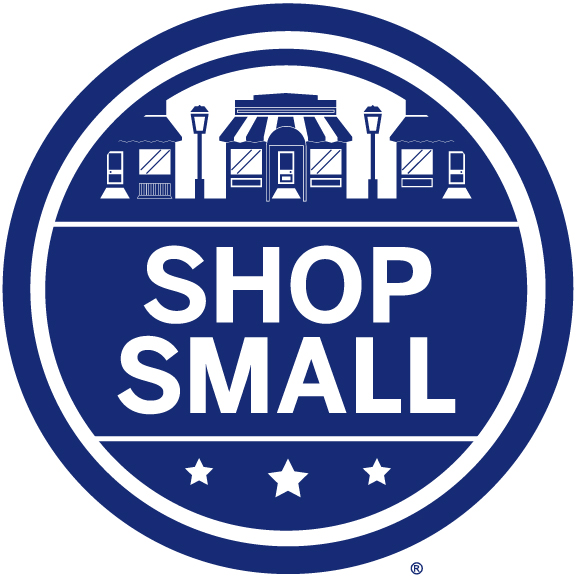 Headhouse Farmers Market – This massive outdoor market plays host to over 40 vendors every Sunday from 10AM to 2PM. Not only can you find fresh produce, meats, and cheeses, but you can also get delicious prepared foods, artisanal coffee, and craft beverages from local vineyards and breweries.
Royal Sushi & Izakaya – We, Philadelphians, have been blessed with some really great sushi spots. Royal Sushi + Izakaya is no exception to that. With an extensive menu of raw fish and an equally extensive menu of beer, this bar is the definition of refreshing.
Little Fish BYO – This swanky seafood spot produces creative and flavorful food with the purest and most simple ingredients. Their menu changes every day, and their five-course tasting menu comes highly recommended. They even host whole events around their intricately specialized tasting menus created by chef Alex Yoon (who, fun fact, started out as an unpaid apprentice at the great, late Le Bec Fin).
Ox Coffee – This charming independent coffee shop has only been around for four years, but they have their "streamlined but quality-focused" business down to a science. Using their local business to support other local business, as well as providing educational opportunities, this hot spot (with no Wifi hotspot) is completely committed to the community.
SHOPS & MORE…
One of the most famous parts of QVL is historic Fabric Row. This part of the city is a vintage fashionista's dreamland. There are tons of unique, locally-owned businesses that will literally make you shop until you drop (I once tripped on Fabric Row and did actually drop).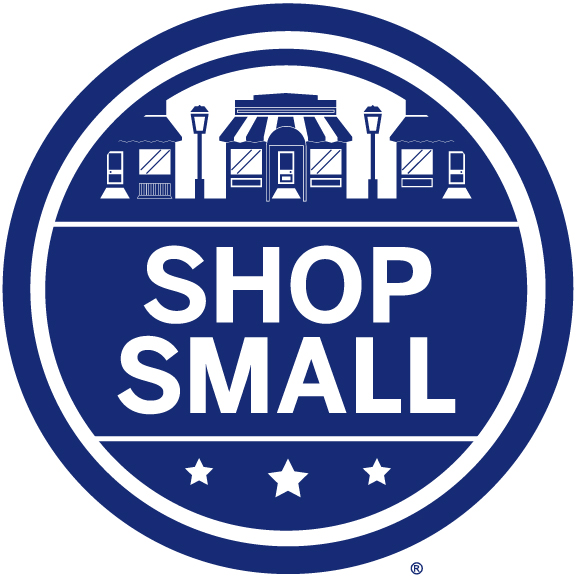 Moon & Arrow – This adorable shop calls themselves a "socially-responsible and environmentally conscious boutique" for jewelry, clothes, home decor, apothecary, and more. Everything in the story is one-of-a-kind vintage or handmade (or both!) and is sure to bring a unique, special flare to your life. The shop also hosts events and workshops. This month, those include a wreath-making class, a meditation workshop, and a winter solstice party.
RareCo Vintage – If you're a fan of flea markets, you will love this vintage wonderland. Specializing in furniture, art, and other home goods, RareCo is dedicated to helping you fill your home with pieces that you can't find anywhere else.
Three Queens Yoga – Yoga has been proven to be extremely beneficial for the mind, body, and soul. Three Queens provides classes seven days a week for all different levels of yogis. They host workshops, do personal training sessions, and are even offering a four-day yoga retreat at an all-inclusive resort in Miami this March. Sign. Me. UP. Three Queens even won Philadelphia Magazine's 2017 Best Yoga Class award and also do tons of fundraising for the Roots2Rise campaign.
EVENTS
South Street Spring Festival – South Street is pretty wild on a normal day, but this annual spring festival takes it to a new level. Several blocks are closed off and filled with food trucks, stages, and tons of fun activities for the whole family. Stuff your face, listen to live music, and welcome the warm weather with this massive street rager.
Brunch Fest @ Bainbridge Green – The name of this event alone is enough to fill any mimosa-lover with extreme excitement. This year's event has sadly passed, but this fairly young annual event will be back with a vengeance. For a small fee, you can join in on the fun and have brunch at not just one restaurant, but dozens of different restaurants all at once. The food coma is future-me's problem.
Want to be part of this thriving neighborhood? Search our Queen Village listings – both sales and rentals.