What's it like to live in East Passyunk?
Passyunk Avenue defies city rules by existing as a huge diagonal street cutting through our perfect grid system, and just like the street itself, the people, shops, and restaurants of East Passyunk definitely stand out. Full of independently-owned businesses, this is truly a neighborhood for the natives. EPX is even home to what I personally have dubbed "the lady mile:" a full mile dedicated to a whopping 55 women-owned and women-run businesses that are well worth checking out. This 'hood is the perfect place to shop small, shop local, and support women and POC-owned companies.
ARTS
Percy St Project – This awesome electric art installation, also known simply as "The Electric Street," is buried on a tiny street off of Passyunk, and can usually only be found because of the light it gives off. This piece was created in the summer of 2016 and has attracted nationwide attention. An already-beautiful mural during the day, this abstract little side street turns into a blindingly glowing tourist destination. Forget you're in the city and take in the lights, take a really cool selfie, be part of the art!
Start Here – This cool little mural actually can't be found on a wall, but rather on the ground right under your feet. Right out front of the iconic suit shop "A Man's Image," the black and white feet on the sidewalk will make you want to dance, and that's exactly what artist Eva Hernandez was going for with her "Arthur Murray-style" instructional footprint patterns. Follow the arrows in yellow and you'll be following unique, original choreography representing a family's journey to the United States and how they planted their roots in South Philly. Little mural, big history!
PARKS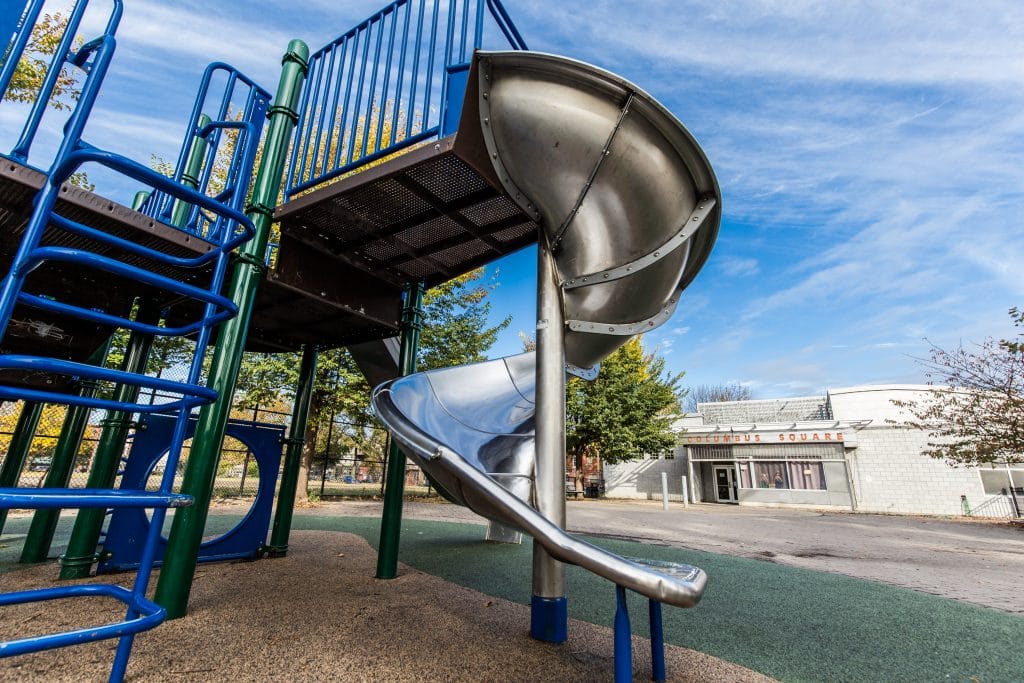 Columbus Square – The most popular park in the neighborhood, Columbus Square has a dog park, a garden, and hosts tons of awesome events. Volunteer on cleanup days, be in the audience of Shakespeare in the Park, send your kiddies to the park's preschool, and take any number of classes, from dance to computers.
Singing Fountain – The Singing Fountain did not get its name just from being so beautiful it makes passersby want to sing — it actually plays music. From old-school Sinatra to modern pop jams, this installation will make you dance (but don't jump in the water, as much as you might want to).
Capitolo Playground – This park has a surprising amount of open field space for being in the middle of the city. Adjacent to the famous Pat's Steaks and Geno's Steaks, there's tons of room to play baseball, play soccer, go for a run, or have a picnic. There are even several basketball courts nearby so you can get your game on and then go for a bite after you've worked up a sweat.
SCHOOLS
Andrew Jackson School (K-8) – 1213 S 12th St – The K-8 school in the East Passyunk catchment is the Andrew Jackson School, which specializes in a rigorous academic curriculum as well as assisting students with social development. They "foster self-resiliency and autonomy to actualize leadership" and teach respect, empathy, and collaboration to prepare their students for the real world.
Horace Furness High School – 1900 S 3rd St – Taking pride in being a safe and diverse space for teens to blossom into young adults, Furness is a multicultural and multilingual center for learning and growing. Offering a plethora of honors courses and extracurricular programs, this is an excellent example of an intensive urban education. They even offer electives like accounting and business so that your teens don't leave high school the same way we did: not knowing how to balance a checkbook.
FOOD + DRINK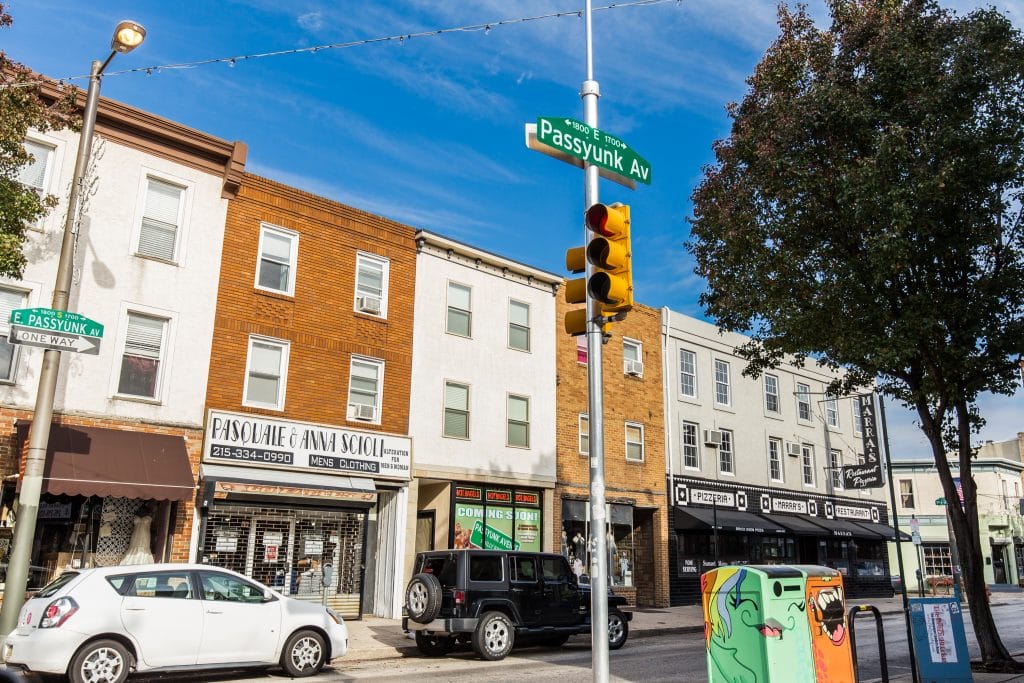 Bottle Shop – Beer connoisseurs rejoice! The Bottle Shop has an extensive collection of beers, categorized by origin, from internationals to Belgians, West Coasts to East Coasts, even gluten-free beer and a nice offering of ciders and wines. Who said takeout only applied to food?
Pollyodd – Alright, this is kind of a weird one. Pollyodd is a shop dedicated entirely to limoncello and similar artisan liqueurs ending in -cello. Starting out in the 1920s, Pollyodd is the brainchild of the first female distiller in the country. How cool is that?! Today, you can find a collection of unique alcohols, from the standard limoncello to the much less common limecello and mangocello, to the basically unheard of chocolatecello. Oh baby, sign me up.
The Tasty – It's 2018, and going vegan has never been easier. Vegan food has become so easily accessible, especially in Philly. The Tasty is a completely vegan diner in EPX with a laid-back old-school vibe. They have a full bar of completely vegan coffee drinks and an impressively extensive menu of incredible vegan food. This spot is so hot you don't even have to be vegan to love it.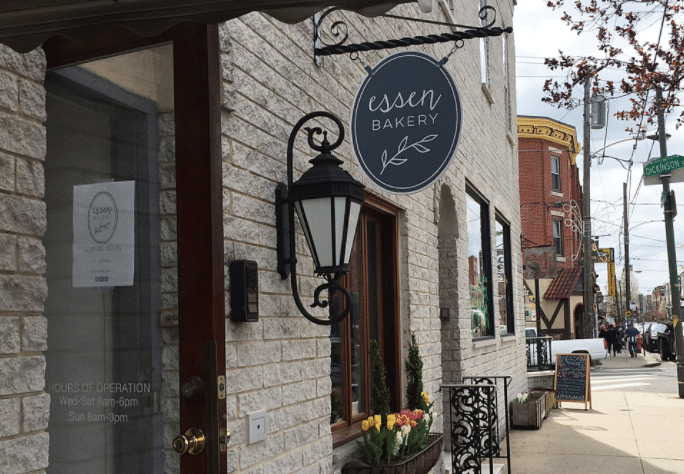 Essen Bakery – This adorable little spot specializes in Jewish baked goods. If you don't have a Jewish friend, you need to make one, if anything for our freaking delicious food. Opened by Chef Tovadu Plessis (fun fact: "tova" means "good" in Hebrew!), this artisan bakery is heavily influenced by the food she used to make with her mom as a child. Come here for fresh babka, challah, and the holy grail of Jewish sweets: chocolate rugelach. Oh man, rugelach is a religious experience in and of itself. You might want to convert after a trip to Essen. (Update since this piece was written, Chef Tova has been nominated for a James Beard Award for Outstanding Baker! Good luck, Tova!)
Triangle Tavern – The vegan train continues! This neighborhood pub isn't exclusively veg, but it still has a great selection of vegan and vegetarian options, making it the perfectly place for friends with mixed diets. No more arguing over where to go for dinner so that Ellie can actually find something compliant without modifying her order — everyone gets what they want!
Pub on Passyunk East – This great pub right on the avenue has 14 beers on tap and over 80 international beers available by the bottle, in addition to its simple and delicious bar food. You can even pop into POPE for a six-pack to go, or come by on a Sunday afternoon for a refreshingly affordable brunch.
Black & Brew – This sweet corner cafe has my four favorite letters on their about page: B. Y. O. B. A bruncher's dream, Black & Brew is an awesome coffee shop with a great menu and a super cozy vibe. Come here on a Sunday morning and feel like you're on the set of Gilmore Girls. Coffee, coffee, coffee!!!
Royal Tavern – Before my big sister ditched her Philly ties for the West Coast, Royal Tavern was one of her favorite places in South Philly. If I know her at all, she was at this classic little pub on a Friday night drinking beer, eating wings, and loving life. A friendly neighborhood bar, the Royal Tavern makes you feel at home, and their food gives you that warm, fuzzy feeling inside. You go here for brunch with friends, and you go here for happy hour to make new ones.
Los Gallos – Step aside, Chipotle — Los Gallos is real Mexican food. A small, unassuming taqueria on Wolf Street, LG will fill and satisfy all of your senses with its five-page menu. Dine in, take out, or get it delivered. Any way you do it, this is one of the best burritos in town.
EVENTS
Flavors of the Avenue – This annual day-long event taking over the avenue in the springtime is a huge celebration of food. Bringing together all of the local restaurants and fooderies, Flavors of the Avenue is the best place to try a bit of everything and really feel at one with the neighborhood community.

Parks on Tap – Parks on Tap is a traveling beer garden that hops from park to park, only staying in one place for a week or so at a time (20 parks in 20 weeks!). Running from May to October, you can find Parks on Tap in Fishtown, Rittenhouse, Fitler, Fairmount, and, that's right: EPX! Columbus Square was invaded by Parks on Tap last summer and was filled with comfy chairs, hammocks, fresh food, wine, and beer! The best part? A ton of their proceeds go right back into our parks: they donate directly to the Philadelphia Department of Parks & Recreation and the Fairmount Park Conservancy. Drink for a good cause! (Oh, and second best part? They're dog-friendly!)
SHOPS + MORE…
Occasionette – When I asked my friends if there was anything specific worth mentioning about EPX, Occasionette was suggested to me about six times. A self-defined "curated gift shop," this adorable little boutique specializes in gifts, stationery, and cards, all from unique and independently-owned companies. Occasionette has made its way onto Philly Mag's Best of Philly list four times, and always goes out of its way to give back to the community. The business donates to tons of local and national charities, including Philabundance, The Trevor Project, Planned Parenthood, and the Southern Poverty Law Center. They also give to various local schools, cancer research, and the National Immigration Law Center.
South Fellini – This great t-shirt shop's "about" page pretty much sums up everything you need to know about them: "South Fellini is an idea factory staffed by atomic yogis. We make Philly themed gear for geeks, dweebs, and spazoids." Suffice it to say, Philly is full of geeks, dweebs, and spazoids. Both on Passyunk Ave and online, you can find shirts, hats, and pins dedicated to our weird little culture. Spoiler alert: you can get almost anything with the word "jawn" on it. Additionally, you can get tons of merch to honor our favorite guys, our 2018 Super Bowl-winning babes, our Eagles!!! #GoBirds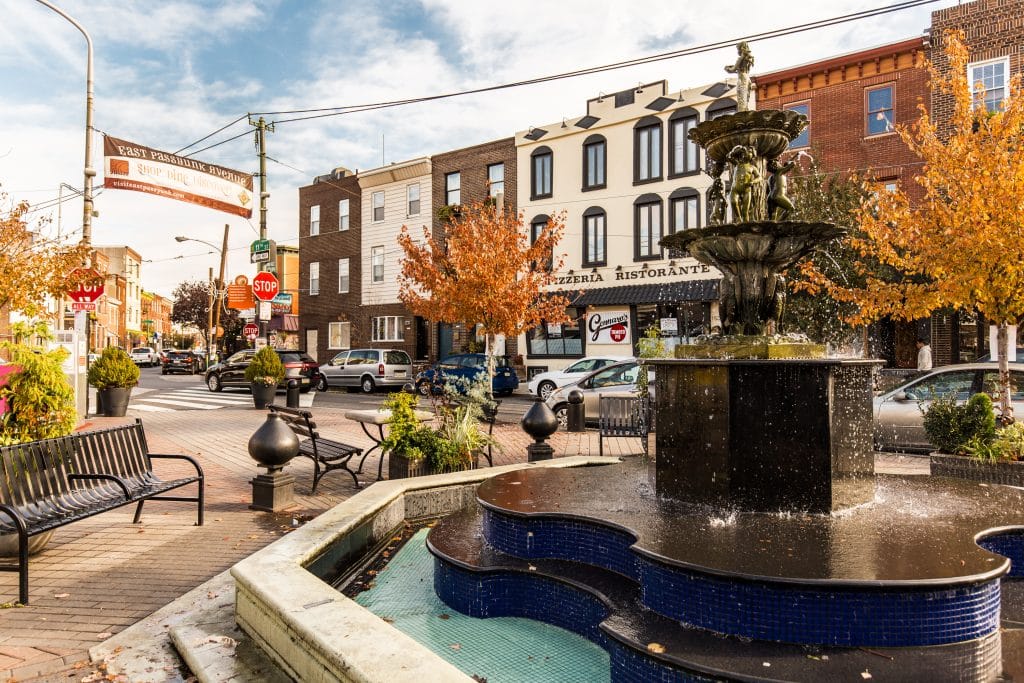 Fountain Farmers' Market – At this point, it's just a known fact that we have some truly incredible farmers' markets in Philly. Unlike the standard Saturday morning markets, Fountain Farmers opens up on Wednesdays from 3 PM to 7 PM during the warmer months. Serving up the freshest of the fresh produce from our awesome local farms and selling a variety of meats from Philly's own Primal Supply, Fountain Farmers' Market is a great place to get the goods.
The Miracle on 13th St Christmas Lights – This installation is obviously only up during the holiday season, but it's always worth driving through around Christmas time. This small residential street gets transformed into a winter wonderland with tons of decorations, lights, and inflatable snowmen. The families living on this street go all out on holiday decor to make this street look like the one in Home Alone. If it's mid-December and you're struggling to get into the holiday spirit, go for a ride down this little side street — it will definitely make you feel like a kid again.
Want to be part of this thriving neighborhood? Search our Easy Passyunk listings – both sales and rentals.